American Target Company
Paper and Cardboard targets
We have been providing the shooting world with paper and cardboard targets for over 50 years. The reasons for our longevity are simple: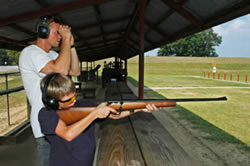 Low Prices:
Just compare our prices to our competitors and you will see the difference. Remember, we pay the bulk of the shipping charges, our competition does not.
High Quality:
Care is taken to ensure that our targets are printed with clean bulls or silhouettes and clear scoring rings.
Unbeatable Service:
Virtually all orders ship within 24 to 48 hours after we receive your order.
The American Target Company is licensed under the National Rifle Association to produce "Official" targets under NRA License #5, Issued 1957.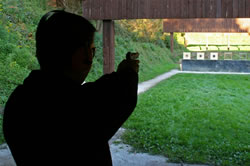 The American Target Company is one of the largest manufacturers of competitive targets in the United States. We produce Official type targets to the high standards required in printing ISU & NRA match competition targets. These targets are printed in our modern, quality controlled establishment on modern Lithographic presses. All targets are printed on quality NRA Target Paper or Tagboard, in even, dense, black solid color with clean scoring rings to insure maximum visibility.
After comparing us to our competition, we hope you will find that the American Target Company is the clear choice for your target buying needs. Thanks again for the opportunity to earn your trust and business.